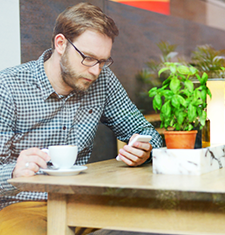 Smart Home Solutions
The best problems are the ones you never have. And that's why Waxman designs, develops, and manufacturers patented smart home solutions that deliver a greater peace of mind for the everyday homeowner.

For example, can you imagine coming home from a relaxing vacation to find your house flooded from a leaking hot water heater or washing machine? Think of the clean-up costs, the damaged flooring, furniture, and more. The leakSMART® complete home water protection system detects leaks, immediately shuts off the water, and notifies you – all in less than three seconds.