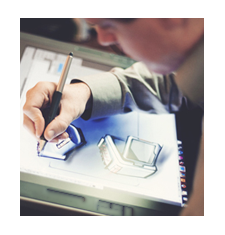 Design & Engineering
We are simply not being innovative if we are not collectively designing and engineering — marrying product quality and function with lasting style and design . In fact, design and engineering is an important founding principle in our innovation process.

Our team of sophisticated engineers and product designers work together to create solutions that you can trust and depend on, while offering products that fit your own personal style and tastes. Plus, we use state-of-the-art technologies and a worldwide team of quality engineers to ensure that all products meet the highest levels of quality through rigorous lab and in-home testing.
Waxman ©. All rights reserved.