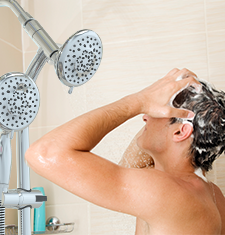 Wall Bar Shower Systems
Experience compelling style, design and functionality in Waxman's innovative wall bar system, available in modern designs with larger diameter heads as well as traditional shower styles. Choose from a variety of spray settings and finishes, including chrome and brushed nickel.

Looking for more detailed information on our line of wall bar shower systems? Contact us to learn more.