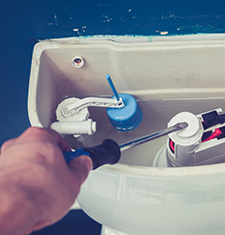 Toilet Repair
Quickly repair a leaky or broken toilet! Toilet repair products include ballcocks, fill valves, flappers, tank balls, flush levers, and a variety of complete toilet repair and toilet installation kits.

Waxman toilet repair products are available at select retailers nationwide.
Looking for more detailed information on our toilet repair solutions?
Contact us
to learn more.