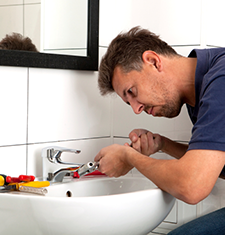 Sink & Faucet Repair
Repair a leaky faucet in no time! Or simply update the look of your sink with a variety of spray heads, basket strainers, and stoppers.

Waxman sink and faucet repair products are available at select retailers nationwide.

Sink and faucet repair products, include:
Spray heads
Basket strainers
Stoppers
Soap dispensers
Areators
Adaptors
"O" rings and gaskets
Washers
Looking for more detailed information on our collection of sink and faucet repair solutions?
Contact us
to learn more.