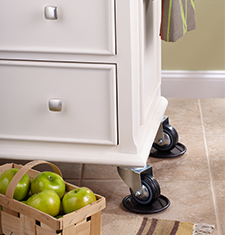 Casters & Caster Cups
Casters can be easily installed on appliances and furniture – and used in industrial settings – for furniture and other equipment that needs to be easily moved. Caster cups are also available to support casters on the bottom of chairs, tables and other furniture to provide grip on rugs or carpeting. Heavy-duty casters are also available.

Looking for more detailed information on our casters and caster cups offering? Contact us to learn more.