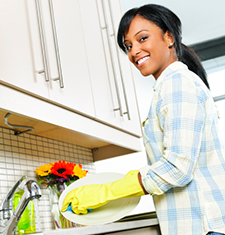 Cleaning & Organizing Solutions
Dreaming of a neatly organized garage with color-coordinated storage containers every night? Or constantly wishing for a home without a speck of dust? You're not alone. Be proud of your inner clean freak. We are.

Kleen Freak™ Everyday
These cleaning and organizing solutions are the must-have products that every clean freak needs. Keep your drawers, closets, and cabinets more organized than ever before. And your floors sparkling clean with Kleen Freak™ Everyday products like Fuzz-Free Felt Pads.

Kleen Freak™ Out-of-Reach ...COMING SOON!
Out-of-reach places are never out-of-mind for the true clean freak. Think about those high and deep shelves in your closets and cabinets. And with Kleen Freak™ Out-of-Reach products like Hide-and-Glide furniture sliders, easily clean behind (and under) furniture—effortlessly.

Kleen Freak™ Kids ...COMING SOON!
Clean freaks and kids…Impossible? Not with Kleen Freak™ Kids. Imagine a room where only monsters live under the bed and a garage that easily manages all of the sports equipment, toys, and more.